Turning trash into delightful treasures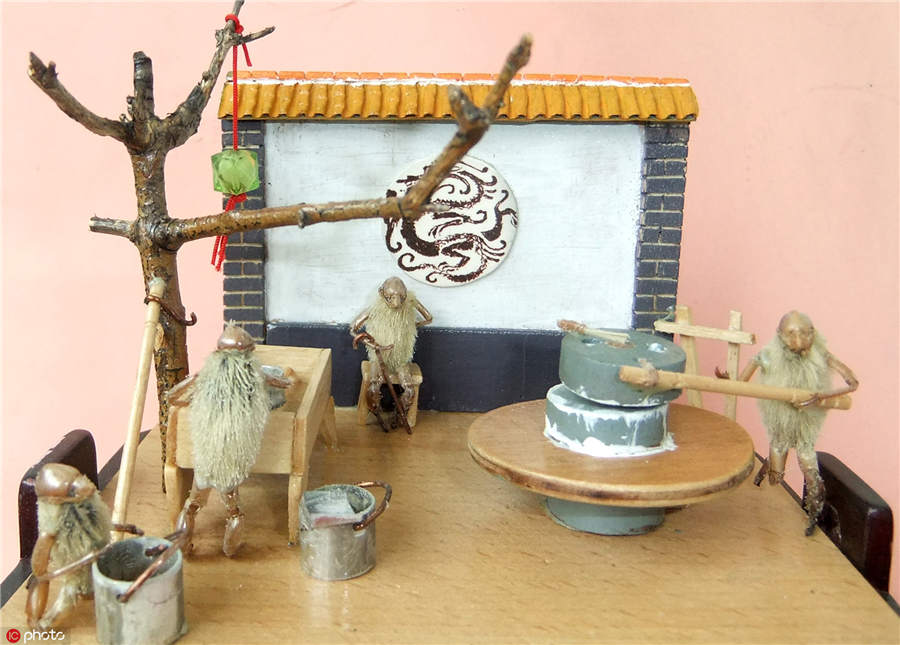 Seventy-year-old Zhang Zhenwu, from Kaifeng city in Central China's Henan province, was born the same year the People's Republic of China founded. He once served in the army. Since 2000, he's been obsessed with handicrafts. Many items that usually end up in the trash have become delicate artworks in his hands, such as egg, cicada and walnut shells.
During the last 19 years, Zhang has created more than 1,500 creative handicraft items, ranging from whimsical scenes featuring hairy monkeys to a giant dragon composed of egg shells. It usually takes several days, or as long as two years, to finish a piece. Zhang has been named creative talent of Kaifeng and won the title "Folk artist in Henan province".