The sound of silence - how Kung Fu changed my life
By Nathan Keith Williams | chinadaily.com.cn | Updated: 2019-08-28 13:50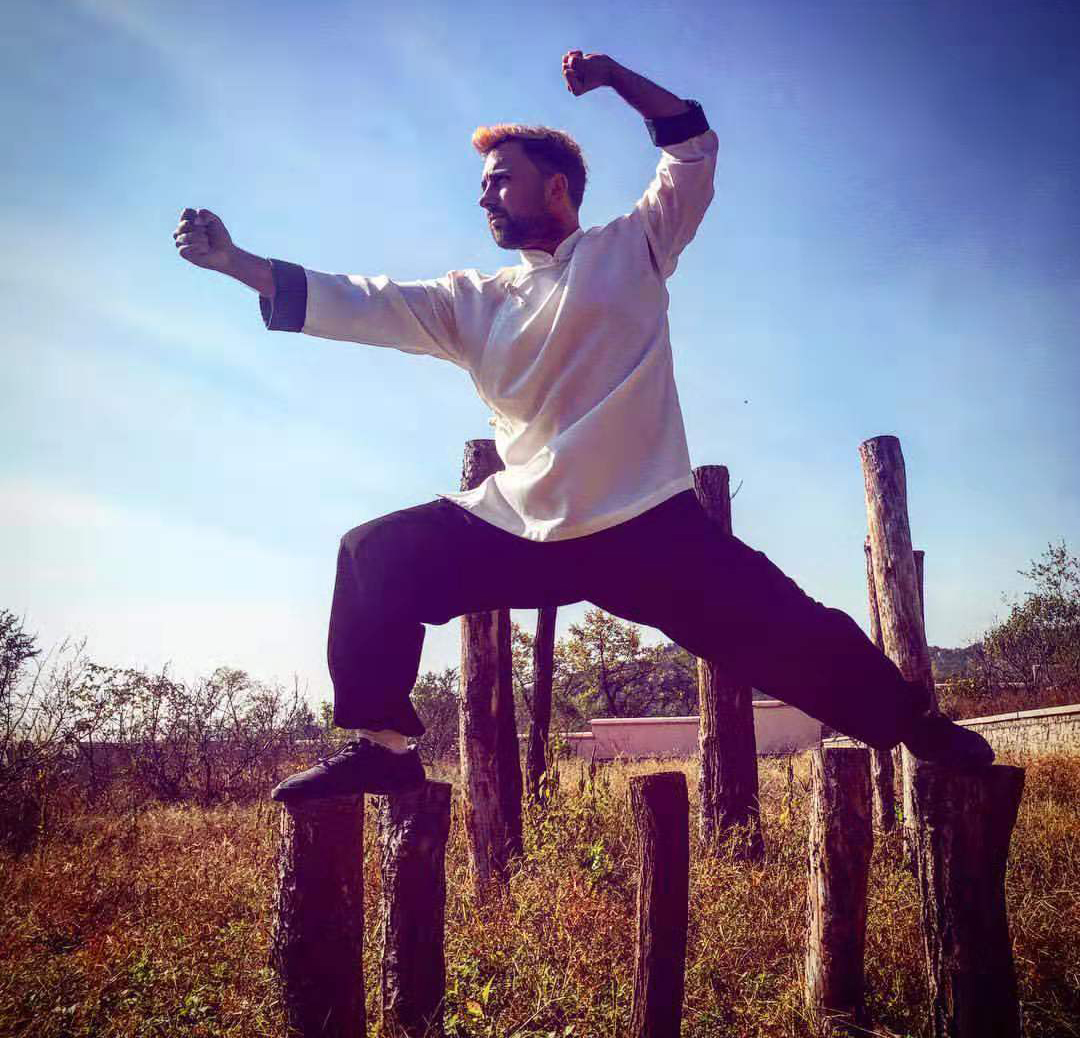 It's 5:45 am and the soothing hues of the sunrise fill my room with rich yellows and burnt orange, as if my room is awash in amber and honey. I wake as usual, 15 minutes before my alarm. I sit up and look out over the tranquil countryside in Shandong.
It's a flat landscape and I can see the village in the distance and the mountains to the left. To the right I see him, shining as bright as the sun, a giant golden statue of Lao Tzu, the great Chinese philosopher! He looks out over the countryside at the foot of Shenjing Mountain. The sight calms my soul and I feel grateful.
It's market day and I need to find some instant coffee- it's hard to come by in this part of the world.
In fact many Western commodities are hard to come by but I am actually glad of it, after all that is why I came here. I dress in my traditional martial training clothes and stretch my aching back and legs. My alarm sounds: It's time for Kung Fu training to begin!
It's 4th October 2017: my birthday. I'm 31 years old and 3 months ago I quit my job of 7 years, left my family and friends in the UK and joined the Shengjing Shan Shaolin Traditional Kung Fu Academy in Shandong province. Learning Kung Fu, Tai Chi, Qi Gong (a form of meditation) and Sanda (Chinese kickboxing), changed my life and I'd like to share with you some of the lessons it taught me.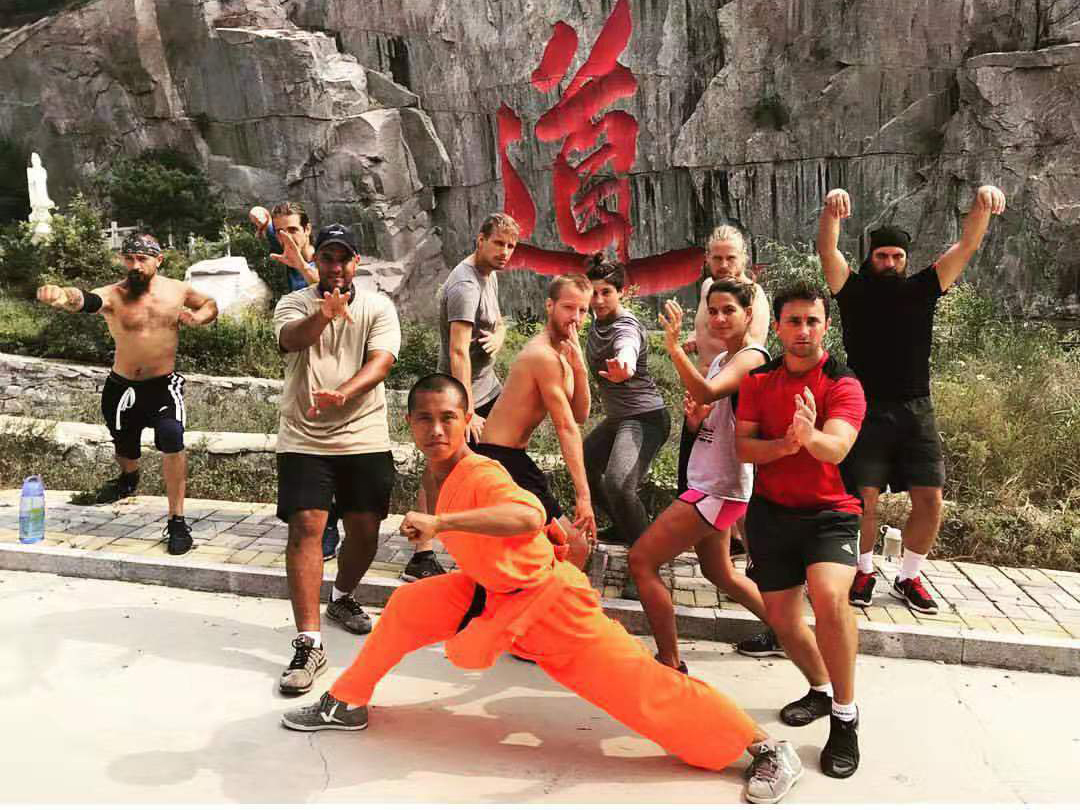 Routine
We have the training classes 5 hours a day, 5 days a week. Every day started the same with Tai Chi and then Qi Gong before breakfast, but after that you got into the real good stuff! One day would focus on your form, be it Shaolin, Bagua(eight diagrams in Taoism representing the fundamental principles of reality) or Mantis Fist. Other days would focus on body conditioning and stamina. And other days would be more relaxed and focus on power stretching and mediation.
Before my time at the academy, I didn't care much for routine, my life was too busy – I was the type of guy to jump from one thing to the next, disillusioned that I was functioning well because I could multitask! I burned the candle at both ends as the saying goes and eventually… I burnt out.
Having a routine is like a buffer, between you and the stress that fill your day. A well thought out routine can be an act of contrition for a lifestyle that neglects your wellbeing.
Silence
During my stay in the academy I took a vow of silence for a short period of time. It sounds a little cliché I know and I must admit, I was a skeptic before I shut my mouth, but low and behold I learned so much!
First of all, the world is such a loud place; do you ever stop to really comprehend how loud the world is? I would wager that not many people do, because for most, being quiet is just an insincere moment of waiting until someone else has finished speaking only so they can continue talking. When you're silent in a world of noise, you realize just how much of what's been said is vacuous; it only serves to fill the void.
Being silent made me value moments when people stop to listen to me. When someone stops and actually listens to you, they are giving you something they will never get back: time. When I was silent, other people made up for my lack of talking, some voices enjoyed hogging the limelight a little more and when you really listen to those voices, you really realize how little is actually being said.
My grandmother always told me "Empty vessels make the most noise" and it's so true. However, other voices became a little stronger, a little more confident and suddenly the silence was filled with thoughts and ideas of value. Even if it's just for a weekend, I would urge anyone to focus on themselves, turn off their social media, stop reading (unless it's a riveting China Daily article of course) and be silent. Listen to that voice inside and reconnect with yourself, it will do you the world of good.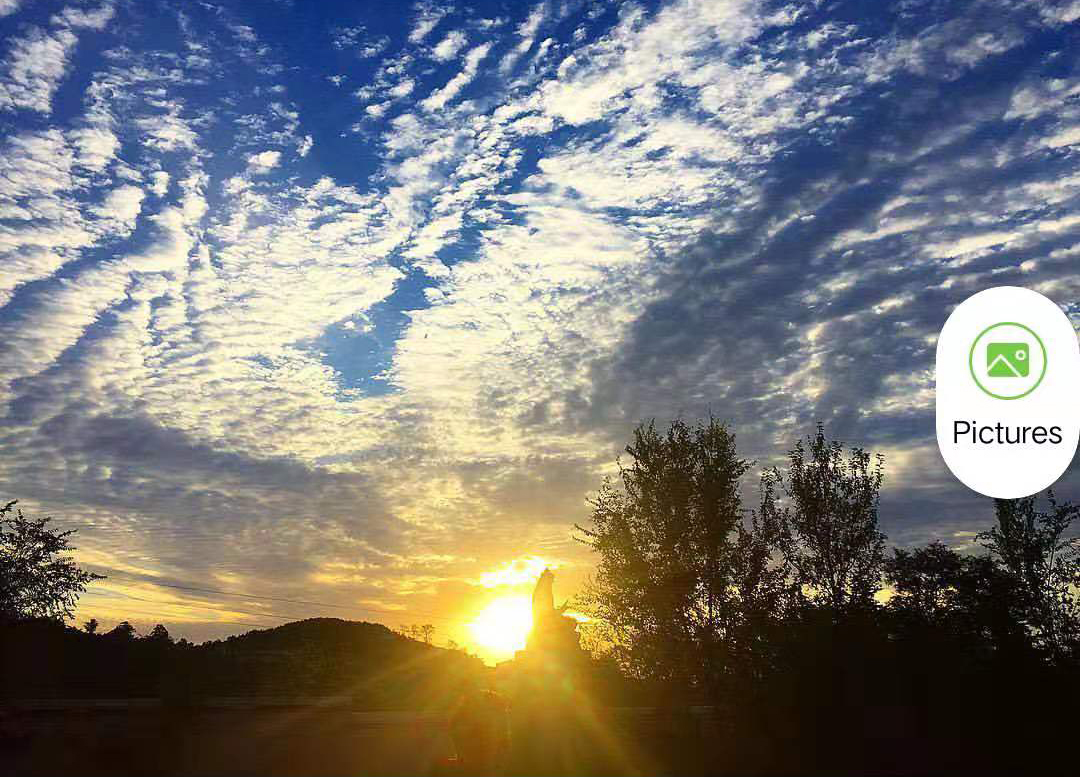 Seizing opportunity
One of my favorite quotes is from lipstick queen and entrepreneur Poppy King "Luck is actually just a point when preparation meets opportunity." Some of my friends and family would say how 'lucky' I was to have this experience. And although that is true and at the risk of downplaying my white privilege in this unequal world, I did make this happen.
I worked hard and made it possible for me to have this experience, and that should be acknowledged. How often do you brush off your accolades as just mere luck? I think we sometimes fail to commend ourselves for our achievements: be it finishing school or getting a new job or just being a dependable father, mother, sister, brother etc. Life moves so fast, do not forget how far you've come and what you've overcome to get to this moment. And most importantly, recognize an opportunity when It comes along, which is how I ended up here, a year later in Beijing.
At the academy I saw a Facebook post for a filmmaker job in China Daily's New Media department. I had never worked for a newspaper before but they wanted someone with at least 3 years experience making films (I had 8 years), and someone willing to relocate to Beijing. I applied, had a video interview and got the job.
And just like that, I had a new life waiting for me. Since then, I've really got to know China in a way in which a regular tourist would not be able. I've covered big events like China's Two Sessions and the Belt and Road Forum. I've traveled to many provinces and seen communities overcome devastating earthquakes and economic hardship. I've worked with so many creative and talented young Chinese professionals who make me want to be a better filmmaker.
I've come to call a foreign city my home. I've had so many wonderful experiences here in China, my life is full of so many amazing things now. Sometimes my life does get a bit hectic and I miss the giant statue of Lao Tzu and my quiet Kung Fu haven but in those moments I try as often as possible to stop and listen so that the silence can direct me to my next adventure.
The author is reporter with China Daily.
The opinions expressed here are those of the writer and do not represent the views of China Daily and China Daily website.