3,000 participate in traditional Chinese literature celebration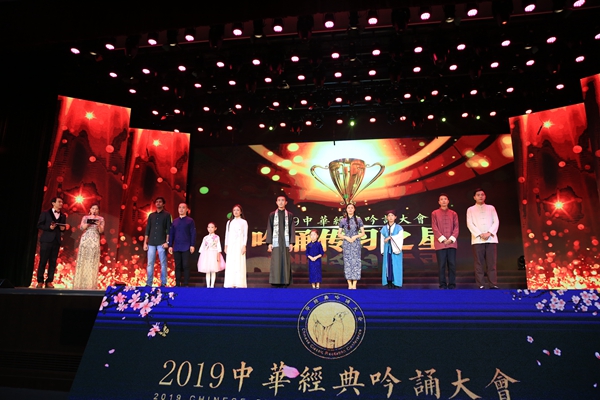 The 2019 Chinese Classic Recitation Conference came to a close on Aug 23 in Jinan, Shandong province, after attracting more than 40 participating groups staged yinsong performances, a traditional, melodic recitation of Chinese ancient literary works.
This year, over 3,000 domestic applicants as well as foreigners from the United Arab Emirates and Bangladesh registered to take part in the preliminary selection of the event, uploading their yinsong videos to win an opportunity to perform at the two-day event.
These videos have since gained more than 50 million online views. Launched by the China Confucius Foundation in 2017, the annual event aims to pass down the time-honored cultural heritage, which has survived for around 3,000 years, and promote the beauty of Chinese language and traditional Chinese culture.
The Foundation will also launch a charity project to bring Chinese classics to the libraries of schools in remote areas, giving impoverished students closer access to cultural treasures.