Golden Horse Awards political damp squib
China Daily | Updated: 2019-08-28 08:17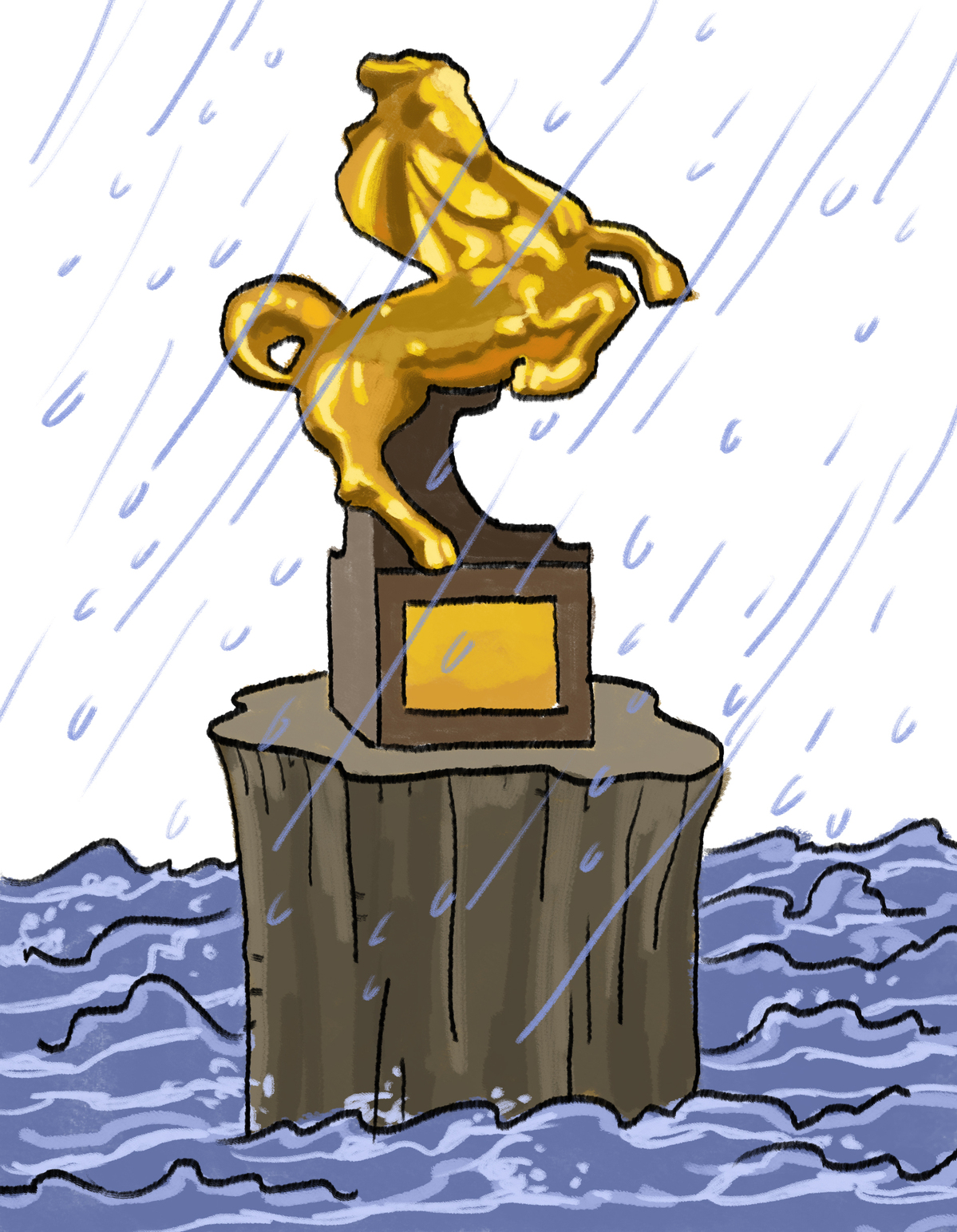 AFTER FILMMAKERS from the Chinese mainland and Hong Kong announced they would not participate in this year's Golden Horse Film Festival because of its pro-independence remarks and deeds of some participants last year, some sponsors such as Bvlgari, Oppo and Piaget have reportedly pulled out too. China Daily writer Zhang Zhouxiang comments:
As one popular online joke goes: "Local Taiwan filmmakers should celebrate-they will be sure to win all the Golden Horse Awards."
The reason is clear: With their colleagues from the Chinese mainland and Hong Kong not competing, the Golden Horse Awards, which have built a reputation for being the most influential awards for Chinese-language films, have become a contest for local Taiwan filmmakers only.
Which in turn means the Taiwan film industry will have declining influence, because no colleagues from outside the island will join their party, and they will have no one to exchange views and experiences with.
Who is to blame?
It is the festival organizers themselves. Last year at the awards ceremony, Fu Yue, a local award-winning director from Taiwan openly promoted the island's "independence", which was an affront to all the participants and guests from the Chinese mainland.
However, the festival organizers did not censure Fu for politicizing the cultural event. The head of the island's administration, Tsai Ing-wen, even expressed her support of Fu via her Facebook account.
Had these not happened, the Golden Horse Film Festival would still be a great opportunity for filmmakers from the two sides of the Taiwan Straits to sit together and talk shop.
Yet the deeds of certain pro-independence activists from Taiwan have ruined the reputation of their own festival, and prevented the island's residents from enjoying a major film event.
Those who still dream about "independence" of Taiwan should pay attention to the world trend. One major world event after another has rejected Taiwan's attempts to participate as an "independent country".
The one-China principle is accepted by an absolute majority of nations. Any attempt to promote the "independence" of Taiwan will certainly fail. It is time certain politicians in Taiwan recognized this.