Long-distance relationship
By Yang Feiyue | China Daily | Updated: 2019-08-28 07:57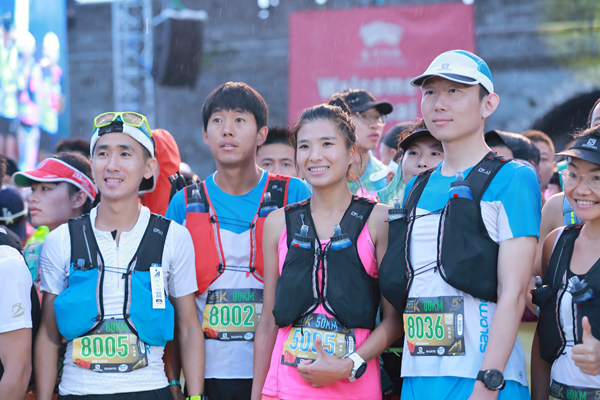 There isn't a mountain high enough or a valley deep enough to stop two cross-country runners who found love on the race circuit, Yang Feiyue reports.
Chinese runners are making their presence increasingly felt on the global cross-country racing scene. While winning medals has become commonplace for these intrepid athletes, some have even managed to bag, arguably, the biggest prize of all while loading up the trophy cabinet-true love.
Yao Miao approached Qi Min to offer him a drink of water during a race, which Qi gladly accepted, relieving his physical dehydration. Meeting Yao, however, ended up quenching a deeper, more spiritual thirst.
Qi was running at full speed, competing in a mountain race in Guizhou province in 2016.
"She (Yao) was pretty and I couldn't forget her from that moment," says the 31-year-old from Yunnan province.
More importantly, Qi saw the kindness in Yao, who didn't forget to offer aid to strangers, while pursuing her own prize in the race-which she went on to win.
A love of running ensured that their two hearts began beating as one and, from that moment on, they have supported and cheered each other on in their respective running careers.
"It feels very warm, and I have her on my mind whenever the two of us are in a race," Qi says.
For Yao, being with Qi made her training more fun. They would give each other constructive advice and spur each other on.
At the moment, the couple is busy preparing for the upcoming Ultra-Trail du Mont-Blanc in Chamonix, France.