Indian companies to ramp up investment in China
By Siva Sankar | China Daily | Updated: 2019-08-28 07:53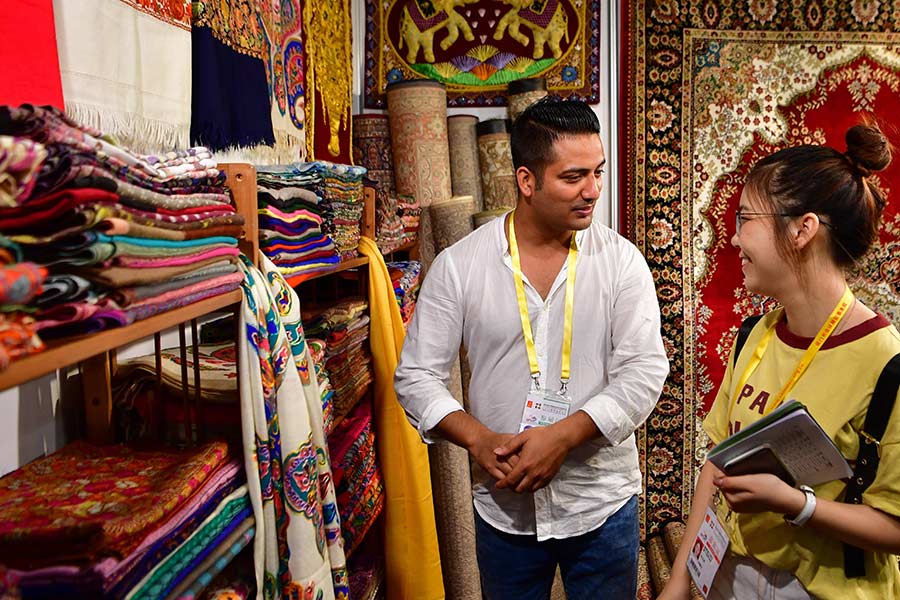 Most of the 57 Indian companies across industries that have operations in China told an industry survey they will increase their investment this year on the back of rising revenues and profits, amid a business-friendly, innovation-powered environment in the country.
The survey by the Confederation of Indian Industry and Evalueserve, a professional services firm, found that Indian companies in China are neither daunted nor affected by talk of slowing economic growth and uncertainty caused by Sino-US trade tensions.
Indian corporate investments in China range from 500 million yuan (around $70 million) down to 5 million yuan each. Their annual revenues are in the range of 60 million yuan to 600 million yuan, accounting for 3 to 20 percent of their global total.
Industrial manufacturing, consumer products, services, information technology, business process outsourcing, logistics, healthcare, business consulting, financial services, telecommunications and chemicals are some of sectors where Indian companies have a presence in China.
"Our second annual survey shows Indian companies in China are cautiously optimistic and confident," said Chandrajit Banerjee, CII director-general.
Of the surveyed companies, 30 percent generated revenues higher than 100 million yuan from China in 2018. Four out of every five respondents said their China revenues in 2018 were higher than in 2017, thanks to the quality of their products and services.
East China in general, and Shanghai in particular, remain the key investment destinations of Indian companies, while Jiangsu and Guangdong provinces and Beijing are also receiving attention.
Typically, Indian companies operate in China in the form of branch offices, subsidiaries, joint ventures, or wholly owned foreign enterprises, and hire more than half of their workforce locally. However, rising wages, skills shortages, stiff competition from local companies, and stricter regulations are causing concern, they told the survey.
Sumeet Chander, who heads Evalueserve's China operations, said: "Given Indian companies' growth plans in China, the deep economic relationship between India and China will continue to grow."
Xue Rongjiu, deputy director of the China Society for WTO Studies, agreed. "Both China and India should stand together against trade bullying and enhance commercial ties. They need to confront irresponsible trade policies caused by unilateralism."
Ramakrishna Velamuri, Chengwei Ventures chair professor at the China Europe International Business School in Shanghai, said: "From a long-term perspective, the prospects for Indian companies in China are bright because of two key reasons. One, whatever happens on the international trade front, the Chinese domestic market is huge and will continue to grow; and two, the Chinese government realizes that the only way to deepen the economic relationship with India is by giving India better access to the pharma, IT and agricultural products sectors."
Zhong Nan contributed to this story.